165 years, 3 months and 20 days ago 200 Indian warriors attacked a settlement of 20 men and 40 women and children at a place in northwestern Illinois.
Today, 20 modern warriors of the United States Army returned to the site of the battle.
<![if !vml]>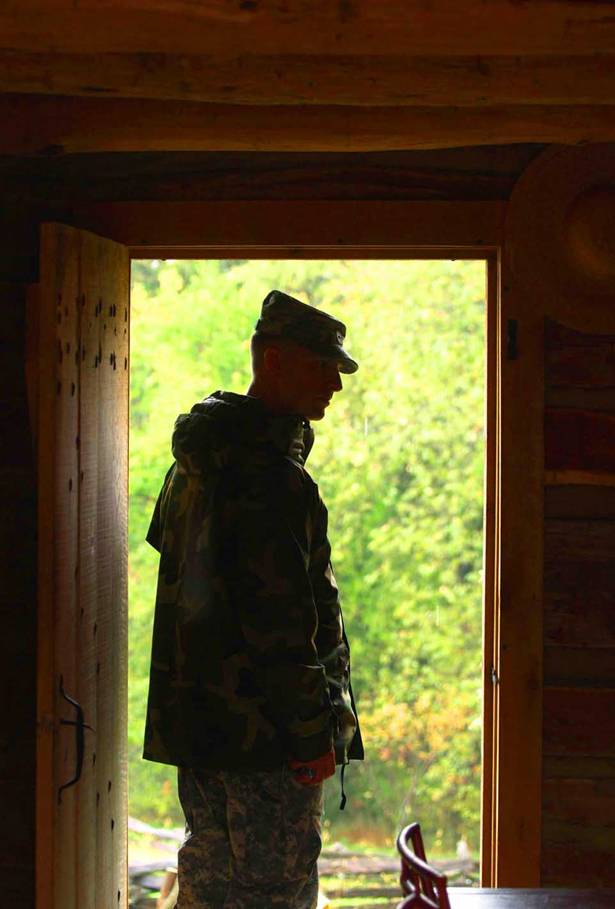 <![endif]>
My wife is one of those soldiers and I was invited to accompany her group.  So at six o'clock on a Sunday morning, we assembled.  Major Harbaugh briefed us on the Black Hawk War and particularly the Battle of Apple River Fort.
<![if !vml]>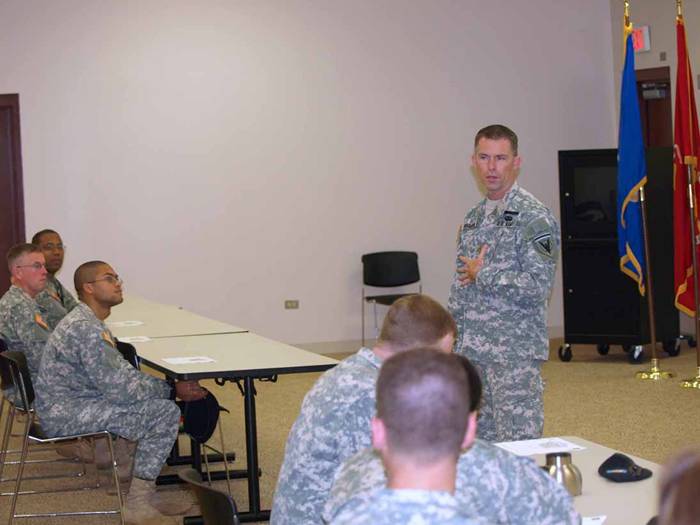 <![endif]>
Our involvements in Afghanistan beginning 6 years ago and in Iraq beginning 4 years ago are different from our most of our past military experience.  Tribal loyalties and suspicions obscure motivations and goals.  An understanding of these cultural differences is essential to winning both the war and the subsequent peace.  165 years ago, the relationship of the United States with the American Indian provides a model for the difficulties we face today.
We then left for the Apple River Fort.
<![if !vml]>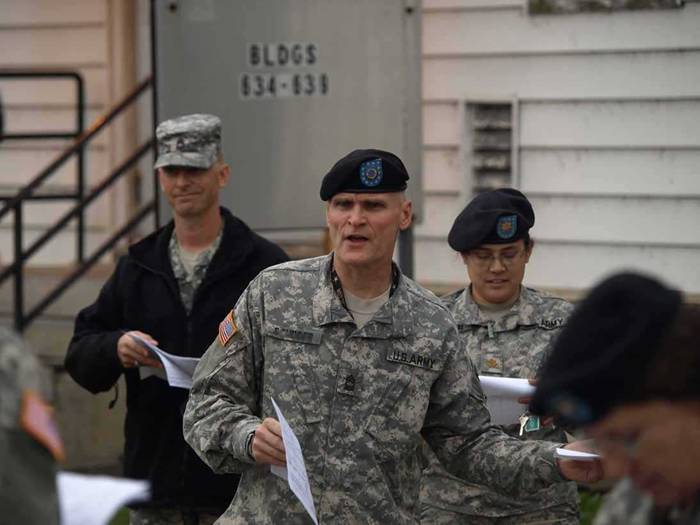 <![endif]>
<![if !vml]>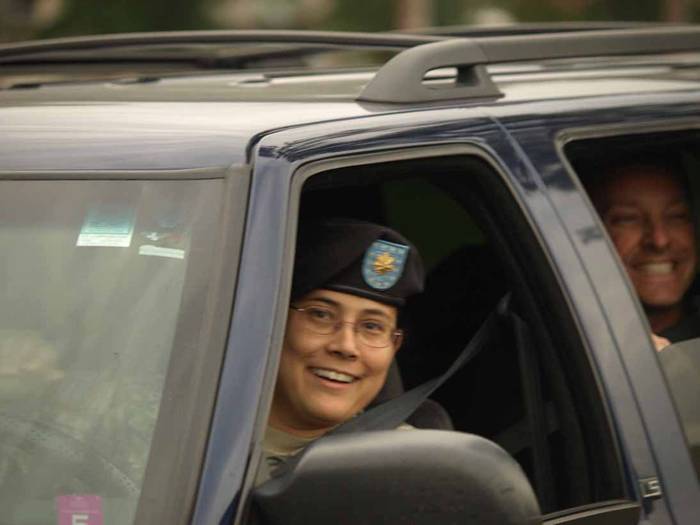 <![endif]>
<![if !vml]>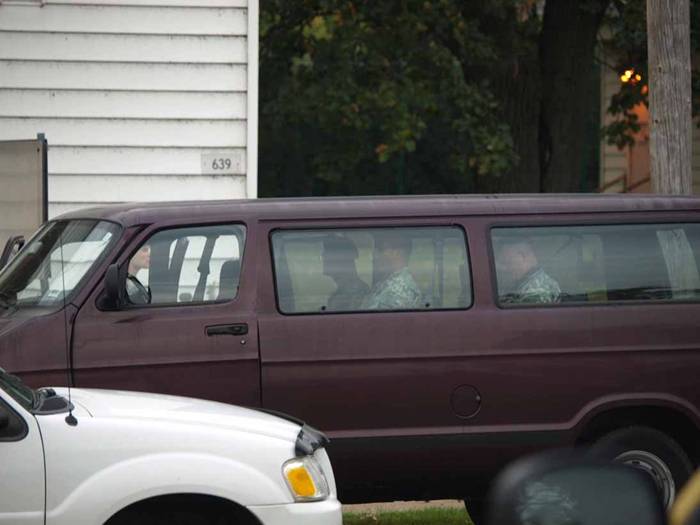 <![endif]>
We would travel border-to-border across the northernmost part of Illinois.  We pushed through constant and occasionally heavy rain.
<![if !vml]>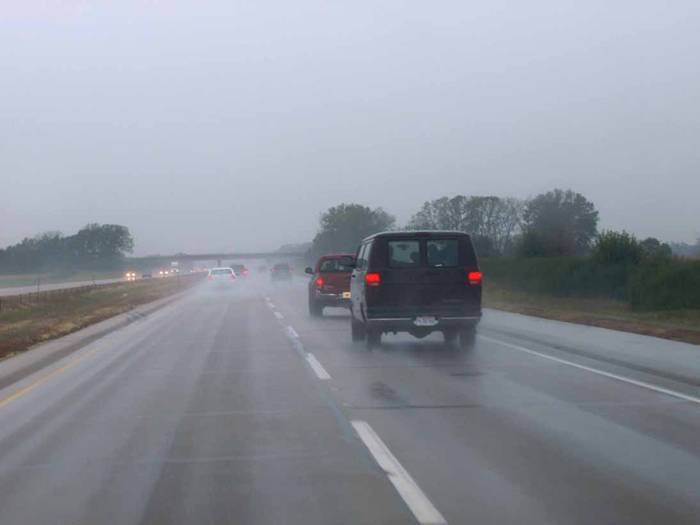 <![endif]>
Happily, the rain was very light at the battle site and would cease during our visit.
We regrouped at the museum nearby the battle site and were engaged by the knowledgeable staff there.
<![if !vml]>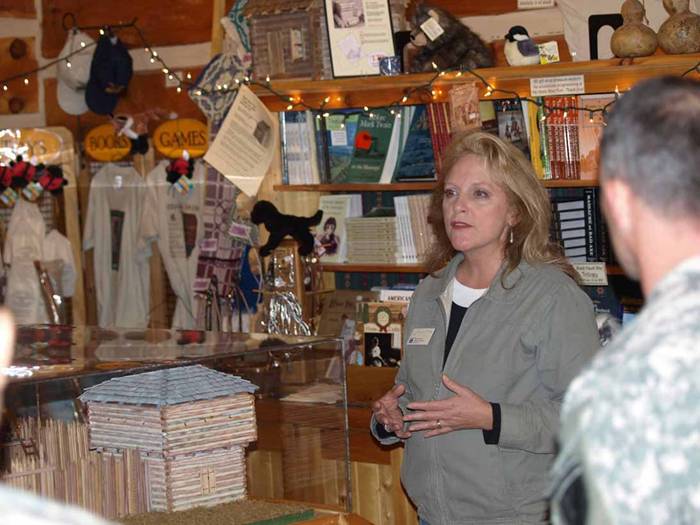 <![endif]>
<![if !vml]>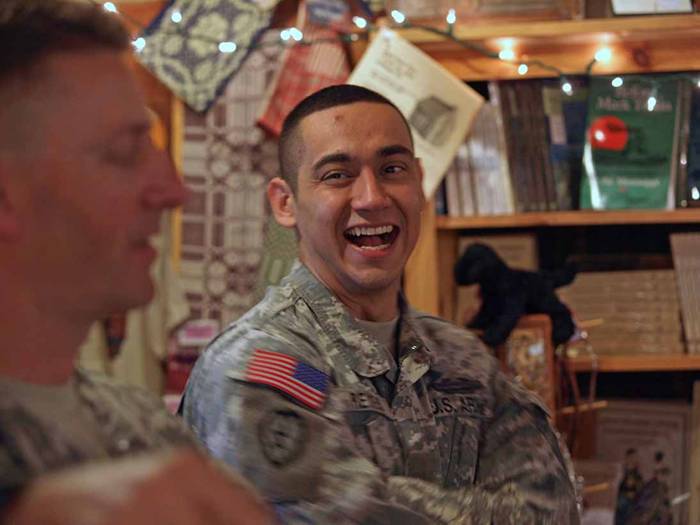 <![endif]>
The war lasted from mid-May through July of 1832 with the Apple River raid falling just after the June solstice.  The American War of Independence had ended only 49 years earlier.  Illinois had become a state just 14 years earlier.  14 miles farther west of the battle site, the Mississippi River was our national border.
This raid was led by Black Hawk, the Chief for whom the war is named.  He had seen battle as (what we would call) a squad leader at the age of 15.  He was 65 at the time of this raid, and so had a half-century of experience.
After the war he dictated a 79 page autobiography.  He describes this raid on pages 62, 63 & 64.  I note two points.  According to him:
(1)  Several days before his raiding party left for the battle site he said (emphasis mine) to his warriors:  "Now is the time to show your courage and bravery and avenge…"
and (2)  On the morning of the day they would attack he told his warriors that there was a "great feast" to be had at the battle site.
So it seems that Black Hawk had intended to kill everyone and then take the stores.  Because the entire settlement found shelter behind a stockade fence, Black Hawk simply took the stores and left.
<![if !vml]>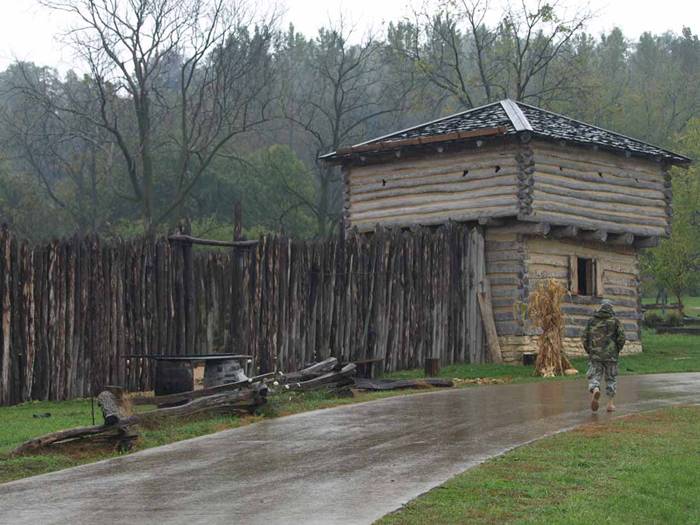 <![endif]>
<![if !vml]>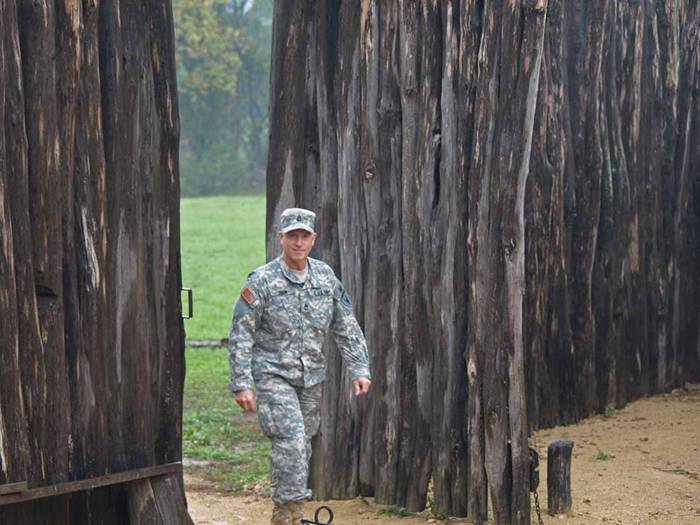 <![endif]>
Still, with a ten-to-one supremacy of numbers, the settlers had to dissuade him from overrunning their small fortification.  The 45 minute engagement resulted in one settler killed.  The 20 militia were able to hold-off the 200 warriors because they had a force-multiplier in the 40 women and children who were in the fort with them.
A flintlock musket can be fired a maximum of three times per minute because there are twelve steps in its manual of arms.  Because the women and children would reload, the men could aim and fire four or five times per minute.
<![if !vml]>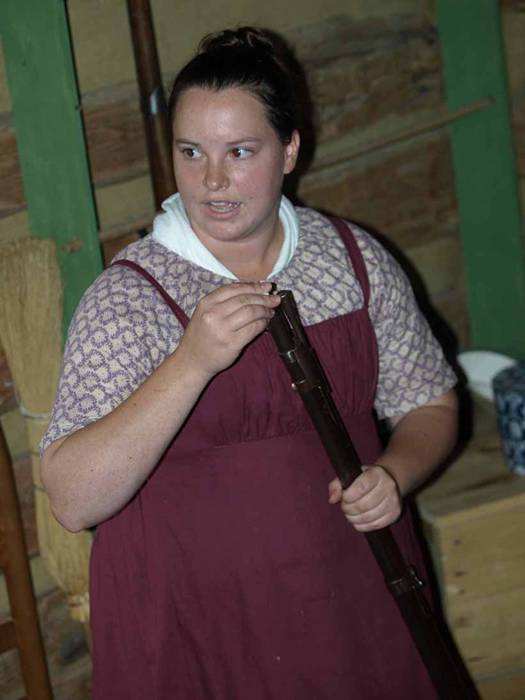 <![endif]>
These two interpreters, dressed in period costume, were also very knowledgeable.
<![if !vml]>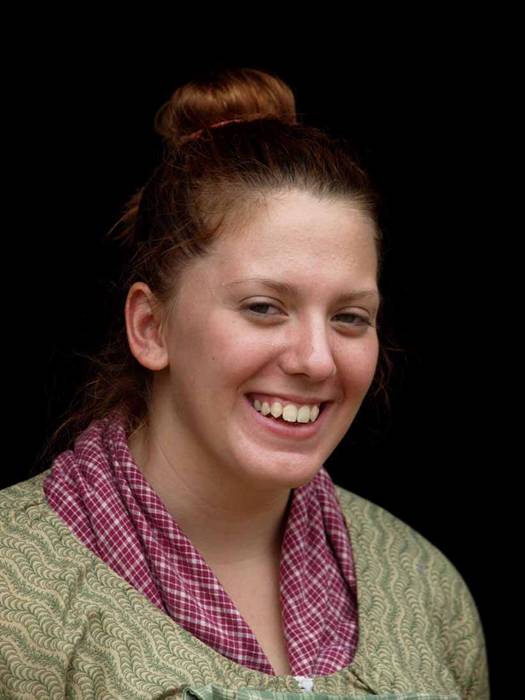 <![endif]>
So we inspected the fort as it had been reconstructed.
<![if !vml]>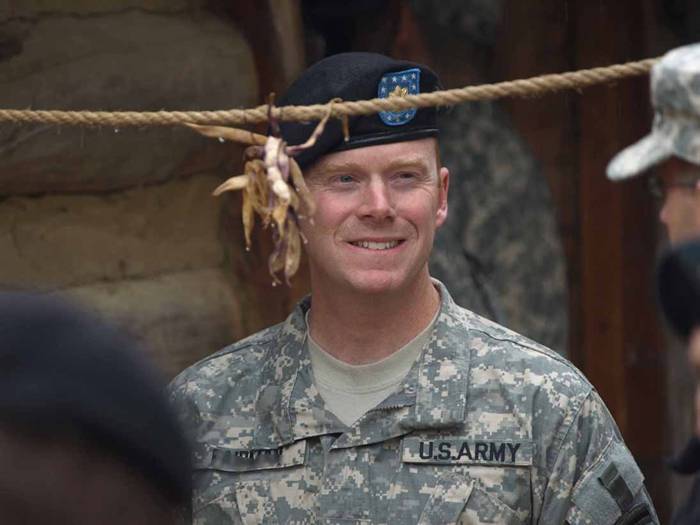 <![endif]>
<![if !vml]>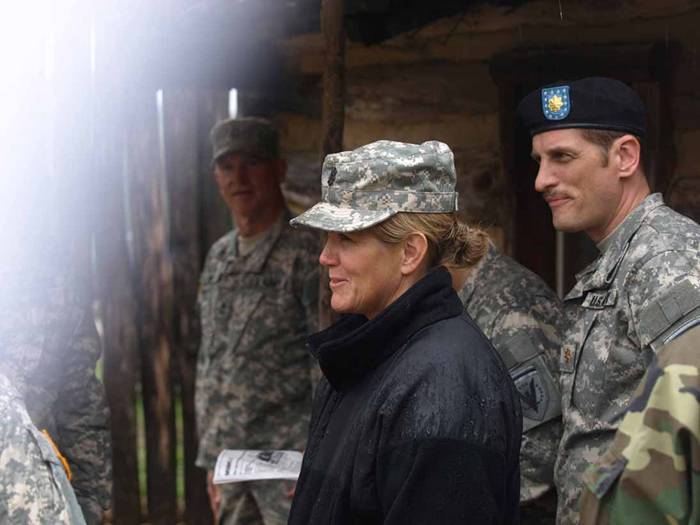 <![endif]>
<![if !vml]>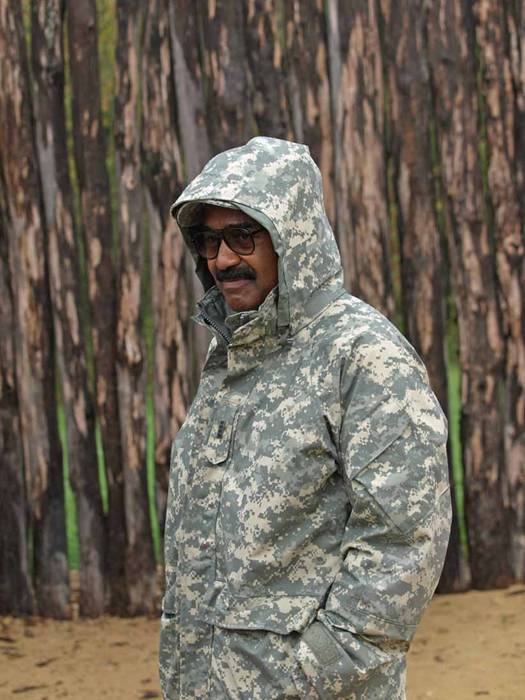 <![endif]>
<![if !vml]>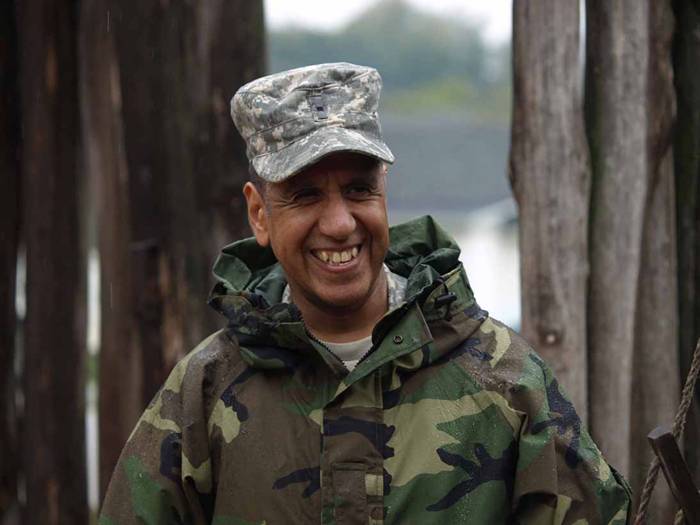 <![endif]>
<![if !vml]>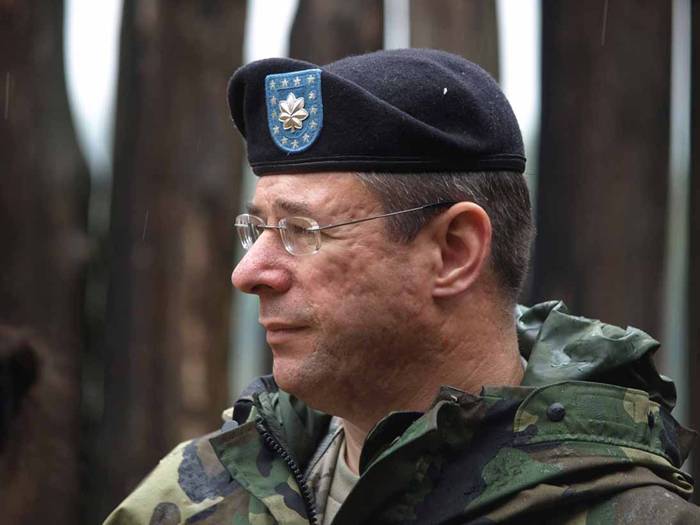 <![endif]>
<![if !vml]>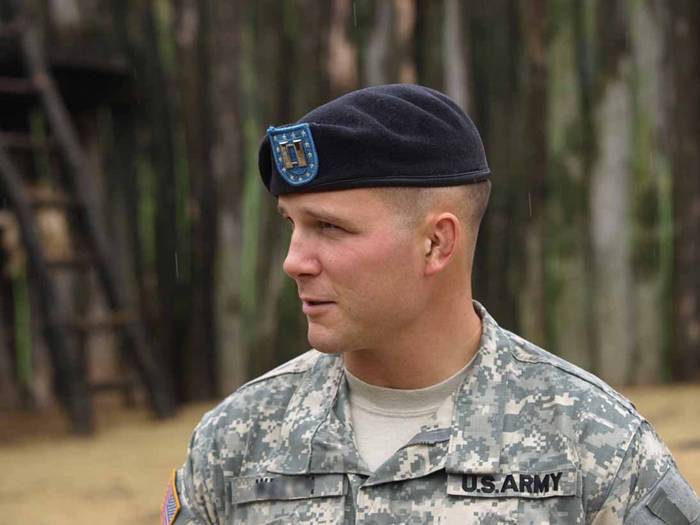 <![endif]>
<![if !vml]>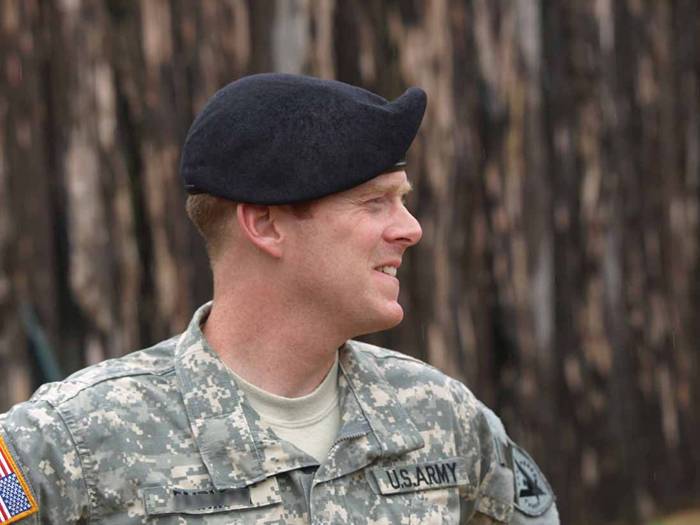 <![endif]>
<![if !vml]>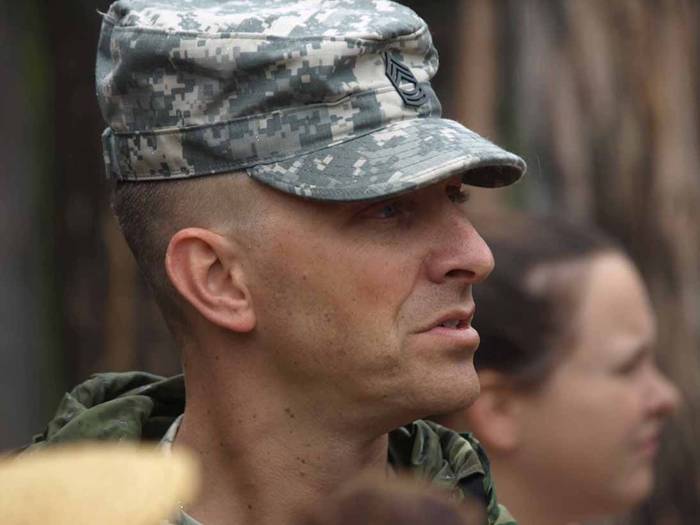 <![endif]>
<![if !vml]>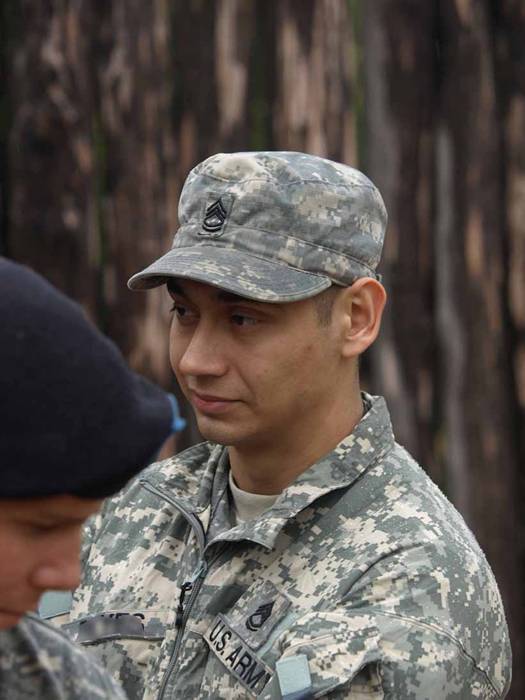 <![endif]>
<![if !vml]>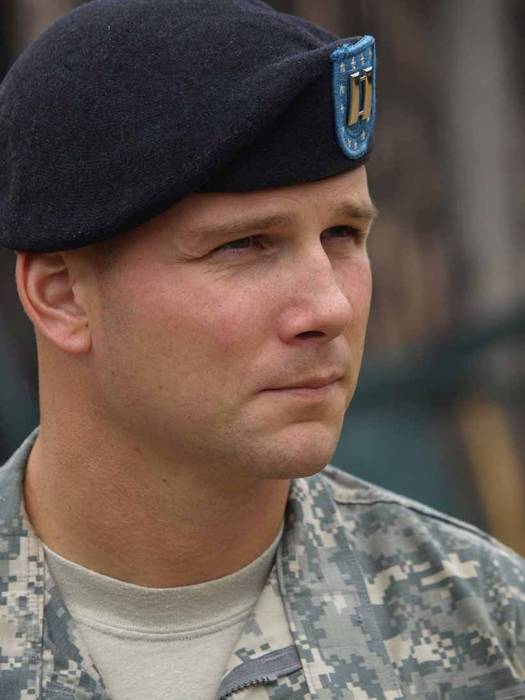 <![endif]>
<![if !vml]>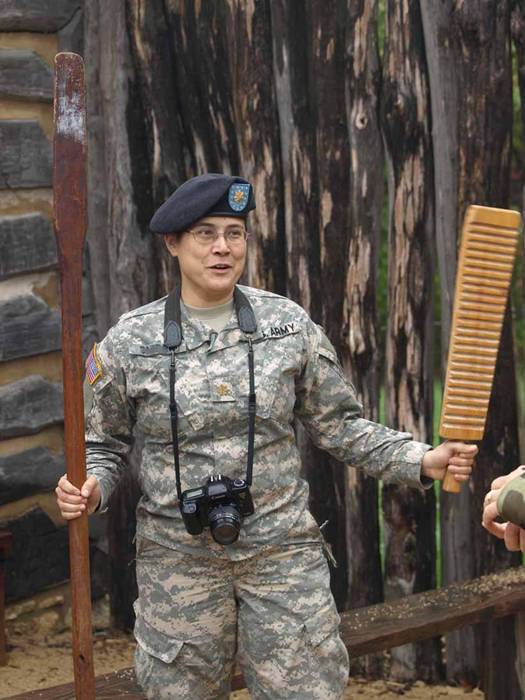 <![endif]>
And then we left.  Robin and I continued westward to Galena.  We found that the Illinois National Guard 33rd MP Battalion had just returned home.
<![if !vml]>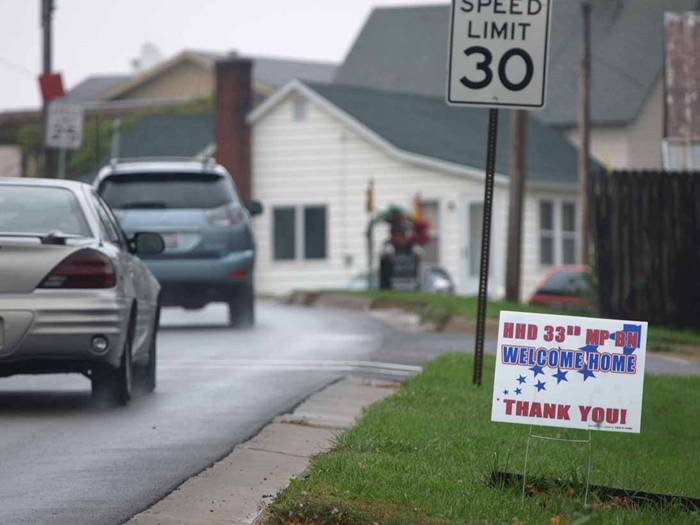 <![endif]>
<![if !vml]>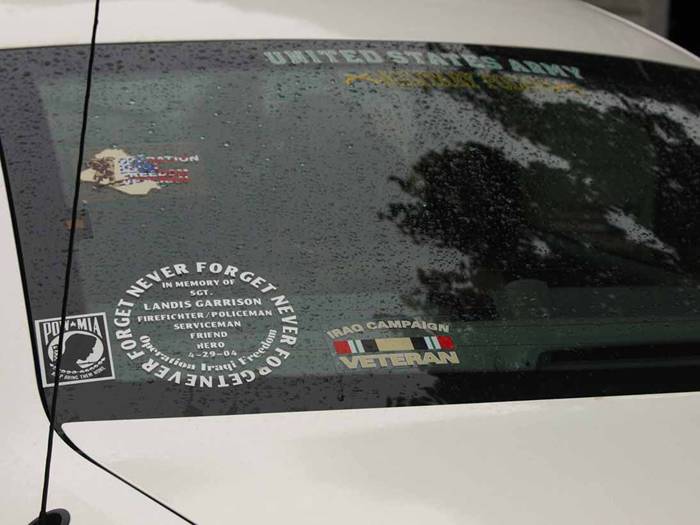 <![endif]>
And then we found Grant's home.
<![if !vml]>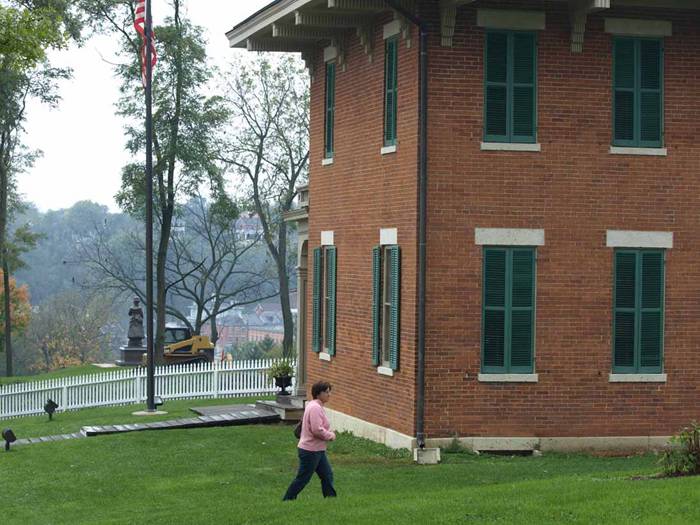 <![endif]>
He received this house as a gift and never lived in it permanently.  He did however visit it regularly and so it was Camp David's precedent.  His portrait was hung over the fireplace.  In the dark room, my flash reflected off the oil paint.
<![if !vml]>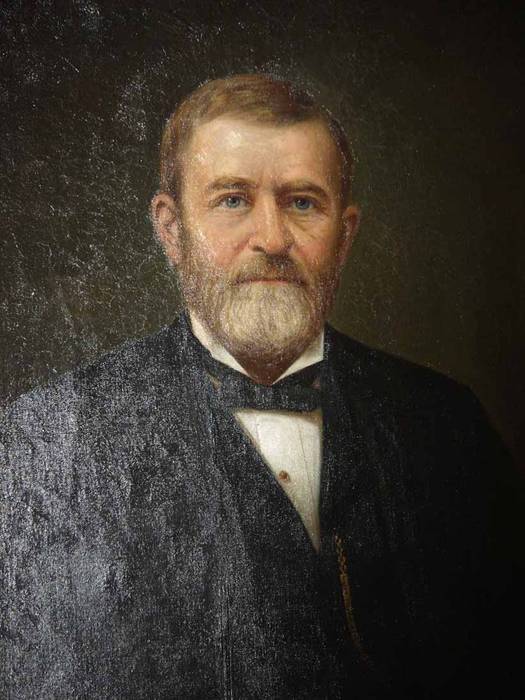 <![endif]>
We then found downtown Galena.
<![if !vml]>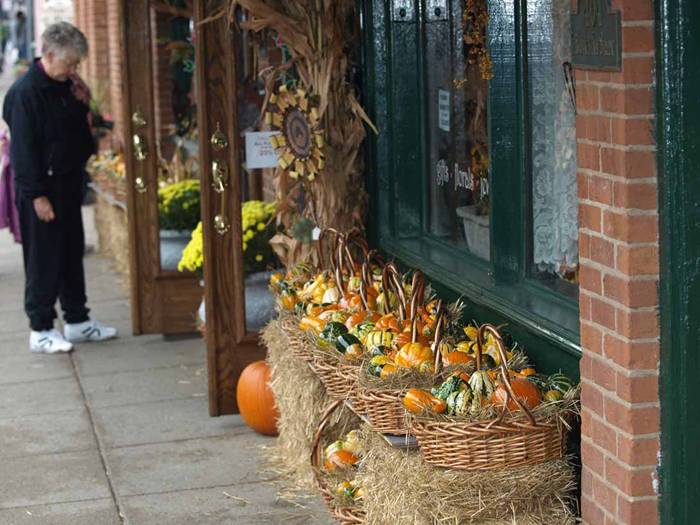 <![endif]>
Robin found a storefront with a cat.
<![if !vml]>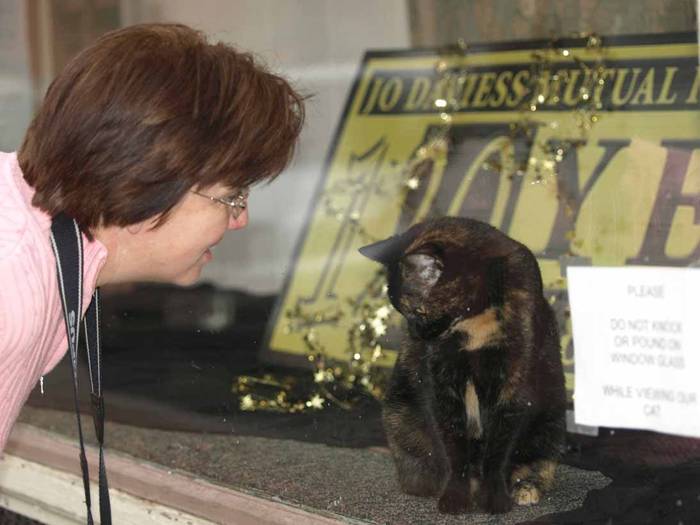 <![endif]>
And she found a store promoting Brest Cancer Awareness Month with pink balloons on their door.  Consider this photo our contribution to that effort.
<![if !vml]>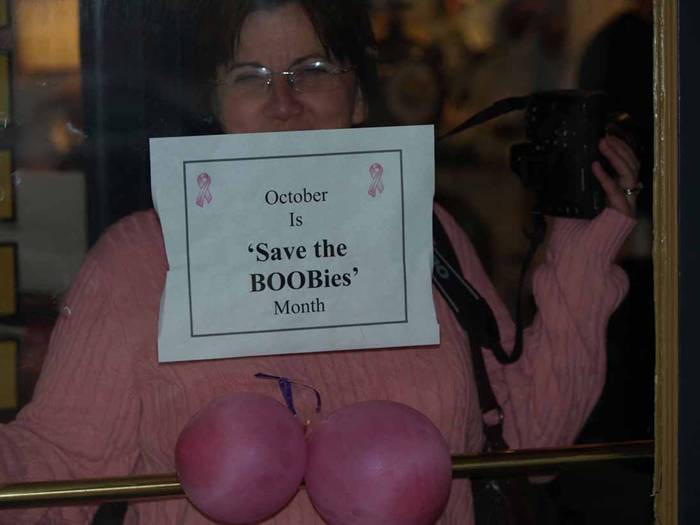 <![endif]>
Update, one week later:
I was in Madison for a Patriot Guard matter and returned on highway US 12 through the town of Fort Atkinson.  There was never an army fort of that name.  When General Atkinson reached this area near the end of the Black Hawk War, he built Fort Cosconong here.  It was similar in construction to the Apple River Fort as we learn from a dispatch he sent to his superior, General Winfield Scott:
"Whilst lying here we have thrown up a strong stockade work flanked by four block houses, for the security of our supplies and the accommodation of the sick.  I shall garrison it with a few regulars (sick) and 150 to 200 volunteer troops under an Army Officer."
The entire war lasted only three months.  That dispatch was sent two weeks before the decisive Battle of Bad Axe and two months before the fort would be abandoned.  Early settlers would cannibalize the materials and the fort would disappear entirely in five years.  Nine years after the war, those early settlers named their settlement named "Fort Atkinson" in honor of the General.
<![if !vml]>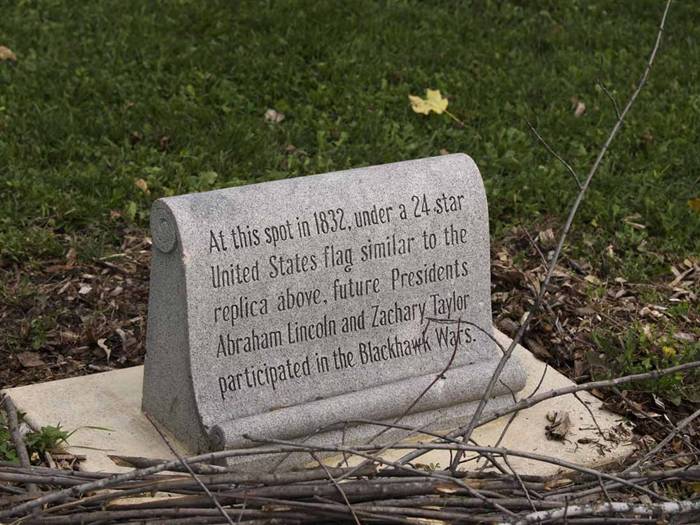 <![endif]>
I found both the marker above and the gym below in this small town.  It seems to me that making the word compound is similar to speaking of the Georgebush Presidency.
<![if !vml]>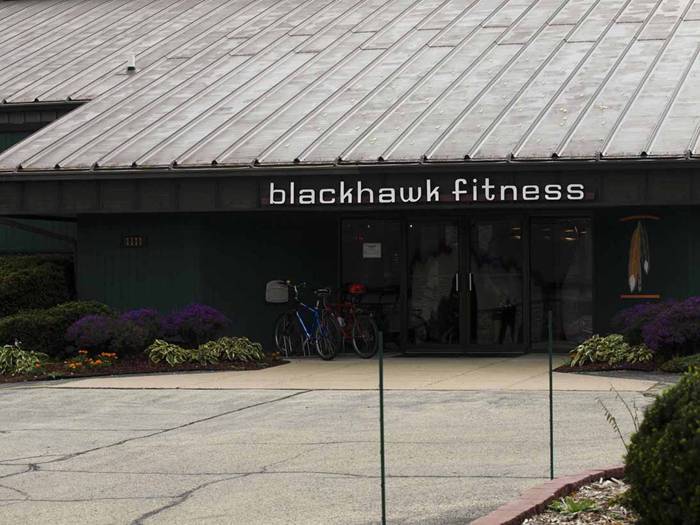 <![endif]>
About 1967, the town built a replica of Fort Cosconong.
<![if !vml]>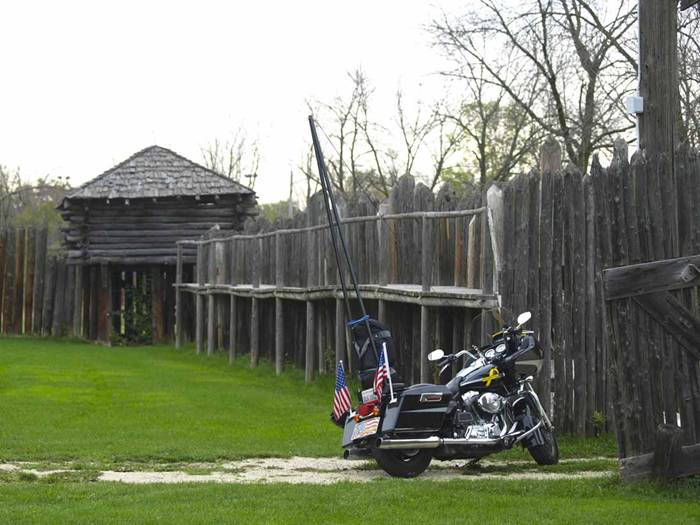 <![endif]>
The original site has been otherwise developed, so the replica is just west of town, a part of the Fort Atkinson Rock River Park & Family Aquatic Center.
<![if !vml]>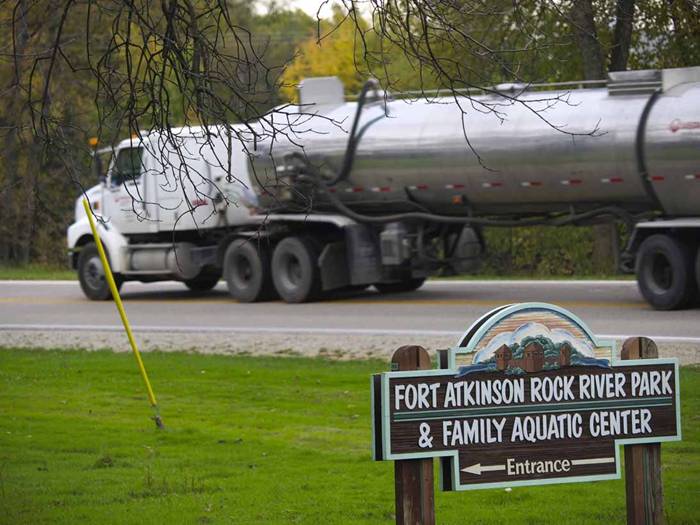 <![endif]>
I am happy to report that I found one worthy tribute to the great Chief.  The Black Hawk Tavern displays a fierce likeness of him and offers a one-pound burger named for him.
<![if !vml]>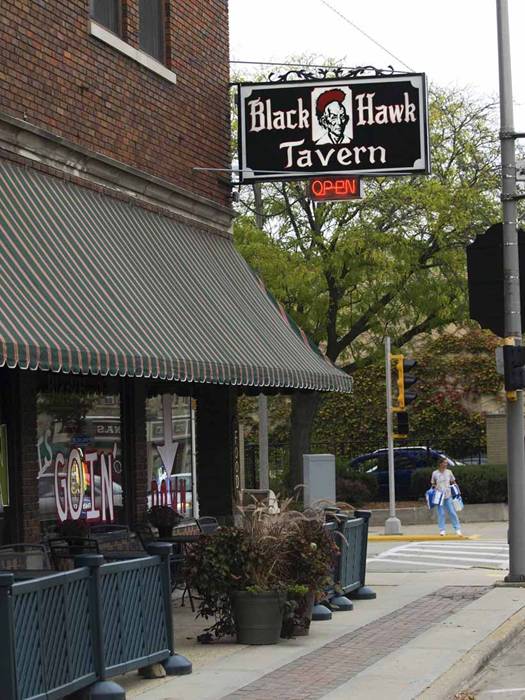 <![endif]>
Jefferson, Wisconsin is located six miles north of Fort Atkinson and the proximity breeds a rivalry.  The tavern window announces that Jefferson High School is "goin' DOWN" at the Fort Atkinson High School Homecoming – as indeed they did.  By 10 to 3, the Eagles fell to the Black Hawks.